Auction houses have always had their own brand of appeal. After all, an auction wasn't merely about buying items —though that was certainly why people flocked there. It was about the experience as a whole. From the auctioneer keeping the crowd in awe as they used their impeccable skills to sing each item's praises, to the bidders raising their paddles in a race to get their hands on such coveted items, to the sound of the gavel after the long-awaited 'Going once, going twice, sold!' at the very end.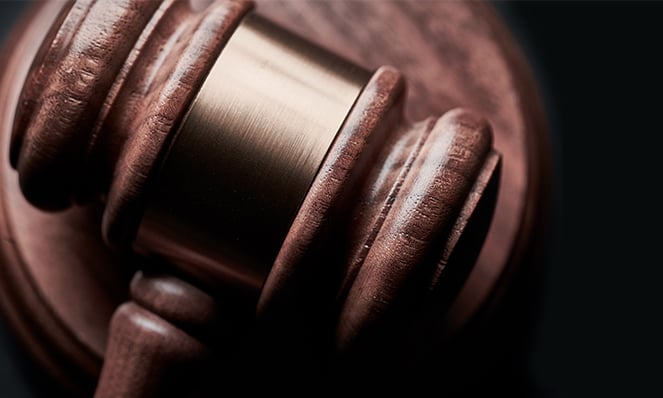 There's a particular thrill that comes with attending a real-life auction, which was why none of the grand auction houses had felt threatened by the advent of online auction websites and mobile auction applications. They had felt secure in the atmosphere they'd cultivated for their selective clientele. That is, they hadn't felt threatened until the events of 2020 turned the world on its side.
The switch to digitizing auctions
To adapt to the restrictions the pandemic posed, many online platforms switched to helping people find new ways to buy what they needed. With that, online shopping of all sorts grew predominant. Even when it came to auctioning luxury items. While there'd been an initial hesitancy of buying expensive items from unknown sources online, the campaigns of guaranteed authenticity have helped people take the leap.
It appeared auction houses had no choice but to come to terms with the fact that they'll be unable to compete in the current market if they didn't adapt to the new circumstances. After all, with platforms such as eBay driving a hard bargain with their authenticity program, as well as Timepiece360 and Chrono24 and many others with their own authentication services, wariness over bidding for watches online has all but faded into the background.
Soon, leading auction houses such as Phillips and Christie's were making their transition to online bidding and succeeding after months of lackluster results at the beginning of the pandemic. According to Arthur Touchot, Head of Digital Strategy and Watch Specialist at Phillips, a client from Germany had bought a Patek Philippe Ref. 2523 for £4 million, a staggering number for an online auction sale at the time. Christie's, as well, had met success in the Middle Eastern market, especially in Dubai, where it conducted a sale on various luxury watches and ended up with a $5,592,000 in sales according to eBay's research.
What is Timepiece360's auction app?
It didn't take long for people to discover that there's a very lucrative luxury watch market in Dubai, with high-end collectors growing interested in simply buying pre-owned watches or bidding on them in online auctions. Already established in the pre-owned luxury market in the UAE, it recently opened a new boutique in Cairo. Timepiece360 decided to take it one step further by creating an auction app, LP Auction, making it the first application of its kind dedicated to auctioning off pre-owned luxury watches.
LP Auction was created to simplify the bidding process and make it more accessible for people to bid through their phones. That way, clients would be able to buy luxury watches at a reduced price as they bid against one another. Not only does this give them the perfect opportunity to purchase the watch of their choice at a lower-than-average retail price, they also get a watch that was both authenticated and approved by Timepiece360's in-house authentication service center.
How does the auction app work?
Using LP Auction is pretty simple. All you need to do is register your details, find the perfect watch currently on auction, place your bids, pay a temporary deposit, and once the auction is over, you will be notified if you won. Once the payment clears, you'll be free to pick the watch up from our boutique, or opt to have it delivered to your home.
If you have a luxury watch you'd like to sell through the auction application, simply fill the 'sell' form on Timepiece360 website and a team of experts will be happy to assist you.
Whether you intend to buy or sell a pre-owned luxury watch, the LP Auction application will provide you with an incredible opportunity to either gain more exposure for your items, or get your hands on a high-end luxury timepiece with ease. In both cases, you'll be guaranteed the best service and quality of watches.
Conclusion
Going to an auction might have been a one-of-a-kind experience to many. Some even looked forward to them and might refuse to veer away from buying luxury items in any different way than they're used to. That's quite all right, of course, to each their own. It is a relief knowing, however, that the alternatives are gaining traction to allow for more opportunities, more inclusivity, without risking lives in many cases or restrictions due to location and lack of ability to travel in others. Online auctions have helped transform the auction industry in a new and unexpected way, and allow a greater audience to get the chance to acquire valuable and luxury items.
This entry was posted
on September 27, 2021
by Timepiece360