So basically, and in a nutshell, the Moser name goes back to 1800's when Heinrich Moser, an impeccable watchmaker started the company. Moving from Russia to Switzerland and with interrupted existence here and then, the History of Moser is a worthwhile read.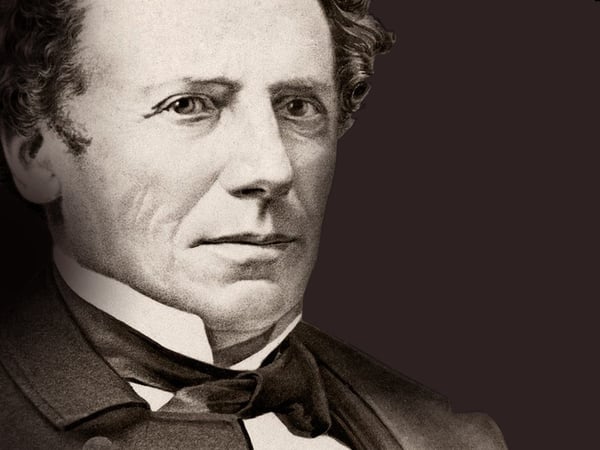 Heinrich Moser
But I am not here to talk about the past, as much as past impacts the fin
e watchmaking of the brand nowadays, its the modern history of the brand that is relevant today. As of 2012, it was acquired by MELB Holding SA, a family business and has since then had a outstanding revival.
So where is all this love coming from: Well for one, their dials is whe
re love starts. H.Moser & Cie produces the most visually breathtaking dials in the industry "The Fume" dial as it became to be known, is a piece of art. With a deep, sunburst, light hungry texture, these dials are so unique, alive, and playful, that you will feel you are wearing a different watch in every lighting situation.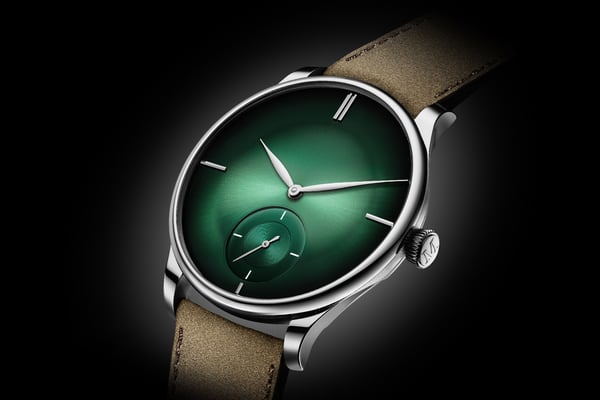 Now that you fall in love with the outside, you turn the piece around and realize the finest watchmaking in movement, finishing, and components. In fact whether you talk escapement, crowns, casing, complete in house production you are in for an emotional feat. proprietary movements with complications like perpetual calendars that are beautifully simple on the eye and painstakingly complicated in terms of movements.
Today, owning a Moser, is owning a piece of "very rare" not only because the brand's production is very limited but because the total package, is indeed, very rare in terms of the look, feel, and finishing of their timepieces.
The brand continues to evolve and revolve in an outstanding way, whether in the actual watches they produce, or the watchmaking campaigns, to ensure that "Swiss" watchmaking stays great and true to its heritage. If there was one independent brand that has kudos and that shakes the industry, H. Moser & Cie would be it.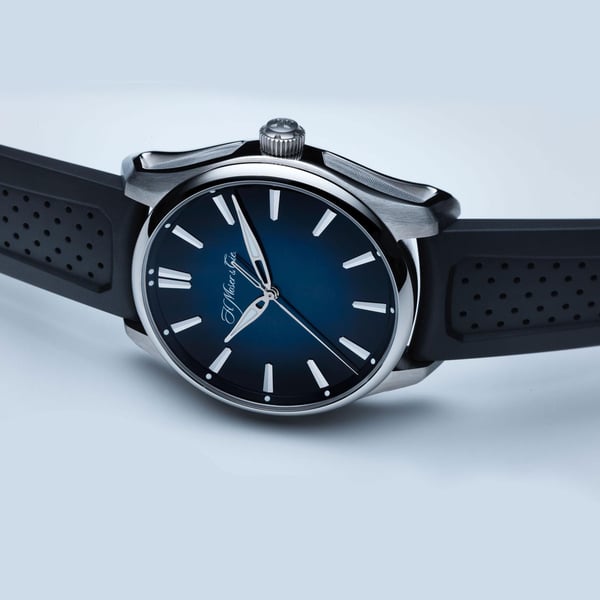 So if your collection needs a "rare", high horology, yet relevant and ever evolving watch, and we know it needs a piece like that, go for it!
More articles by Fayssal K
Check our H. Moser & Cie available in store
This entry was posted
on July 31, 2018
by Fayssal K